The gauges present the actual production at my home: left the Photo-Voltaic (PV) System, right the MicroCHP production. More information on the project site.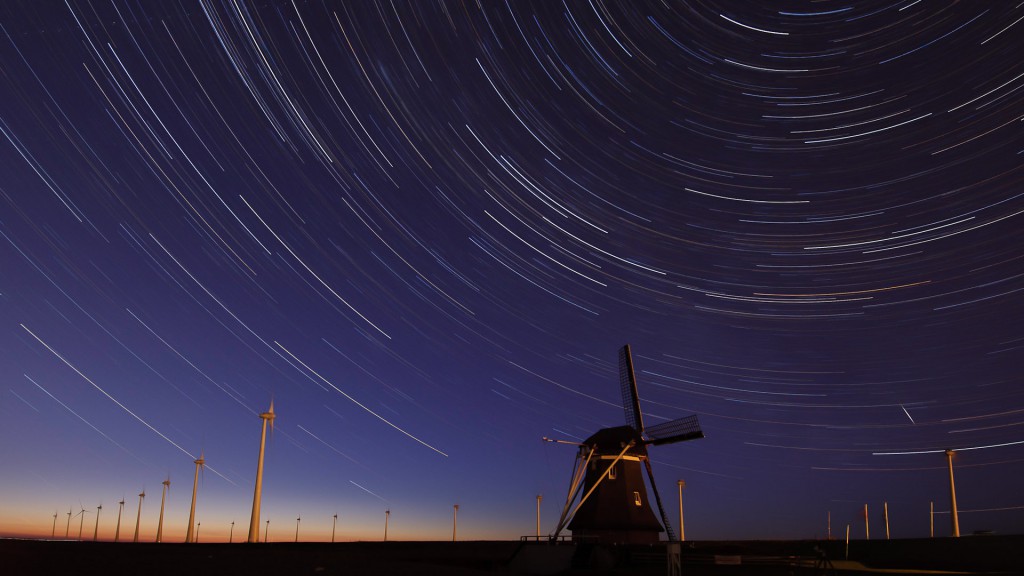 ISO200, 12mm, F/5.0, this photo has an effective exposure time of 90 minutes
The trick is not to expose one image very long, but to combine multiple photos into one image. The image above consists of 9 photos that were exposed for 10 minutes each (1.5 hour total).